Daniel Hodges
President
I have spent my entire life learning to thrive in a body that some consider to be deeply flawed. As someone who was born blind, and with a connective tissue disorder, I am well-acquainted with the low expectations encountered by those with disabilities.
These experiences have ignited a fire in me to help create a world in which everyone is afforded the opportunity to reach their potential without the barriers that hold so many of us back.
In 2018, I entered the University of Baltimore School of Law, with aspirations of practicing at the intersection of healthcare and civil rights law.
My involvement in Peaces of Me is an outgrowth of these efforts. Our collective passion for advocacy and the furtherance of equity and inclusion runs deep. I am blessed and honored to be part of this amazing team.
Kristy Rogers
Vice-President
Kristy Rogers started her career in Behavioral Health upon graduating from the University of Phoenix with her Master's Degree in Criminal Justice in 2011. Her work in the behavioral health field brought much fulfillment and joy to her by helping those without the means or knowledge to help themselves. Her true passion is promoting inclusion for all persons no matter what their circumstances may involve.
Kristy was born and raised in Phoenix, Arizona where she still resides with her husband and four kids. Her youngest daughter, Kauri, was born with an unpreventable failed formation, which caused the absence of her right forearm and hand.
This was a driving force for Kristy to be part of the start-up of Peaces of Me, an opportunity to reach others and educate them with the resources available to assist in daily activities. Due to injuries, she sustained, she is now a stay-at-home mom who works daily to combat her own invisible disability while enjoying the extra time with her children. In her free time, she enjoys spending time with her family and friends, baking, and helping take care of their many animals. She is a passionate advocate who embraces any opportunity to help others.
Why are you involved in this mission?
After going through my experience with my daughter, as well as my own disability, I want to do everything I can to try to make changes in the system as a whole. I am a passionate advocate for others and feel it is important to make sure resources and tools are accessible to those who need them.
I wanted to help start Peaces of Me because I know that it is going to make a positive impact in the world and help spread awareness and education, as well as diversity and inclusion.
What do you love about Peaces of Me?
I love that at Peaces of Me, you are fully accepted for who you are, without any judgment of any kind. It truly is a place where everyone can thrive. Our team comes from a variety of backgrounds both personally and professionally which allows us to see things from many different perspectives.
The energy at Peaces of Me is incredible and you can tell every person on our team is a dedicated, passionate, advocate who wants to change the community for the better.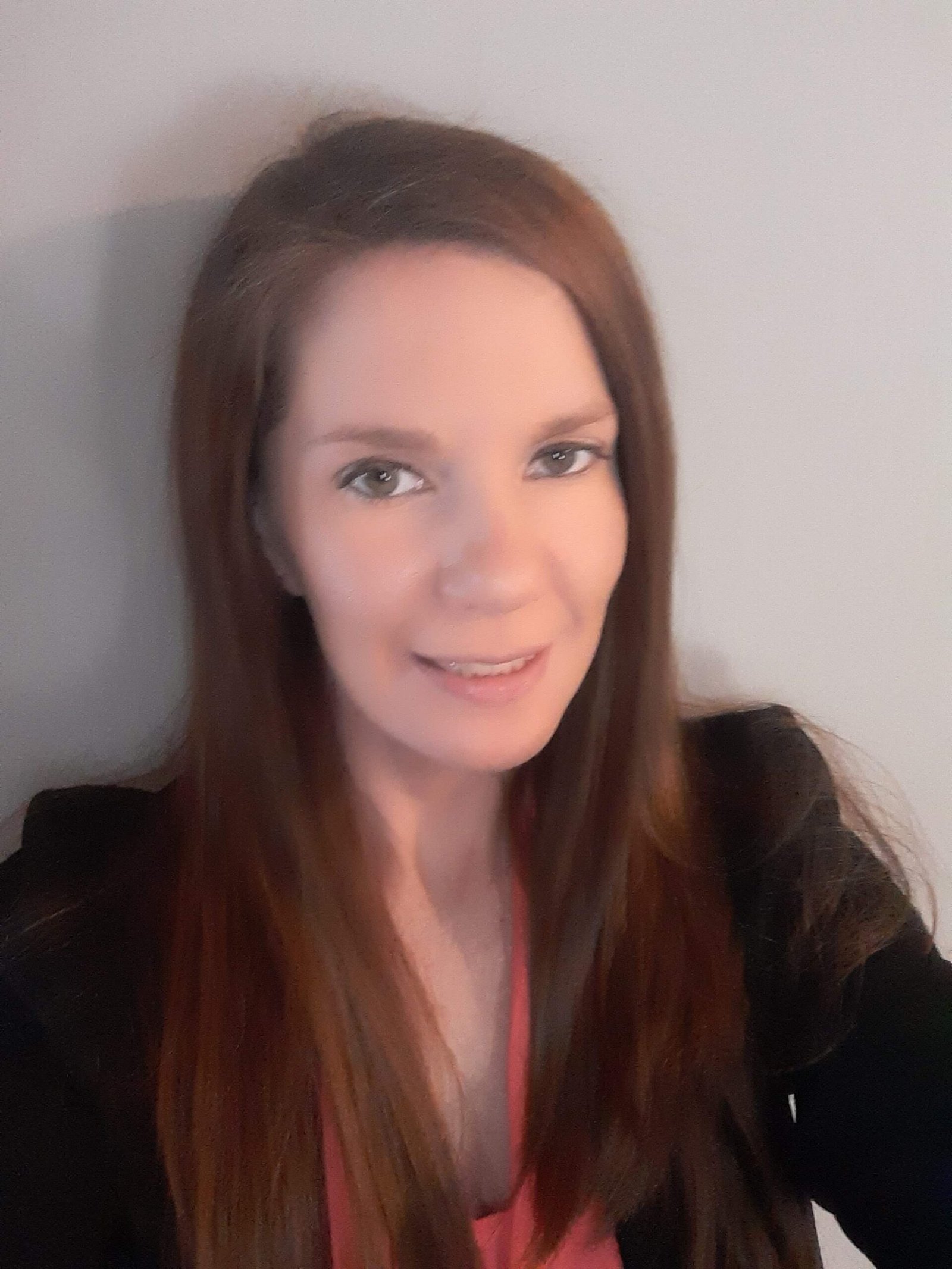 Tiffany Collins, Treasurer
Hello! My name is Tiffany Collins, I was originally with Peaces of Me back in September of 2019 to January 2020 as Treasurer and acting Secretary. I am excited to be back again as the Treasurer! I graduated University of Baltimore with a BA in Government and Public Policy and I have years of experience in finances and accounting. I worked as a Financial Document specialist and Sr. Payment Researcher at MedStar Health and I am currently working for our family's construction company where I have an array of responsibilities from A/R, A/P, payroll, loan and grant procurement, and compliance.
Why am I involved in this mission?
I am involved in this mission because I do not believe in negative stigmas. Given the proper training and resources, I believe everyone deserves an opportunity to be independent professionals. I also believe our workforce will benefit tremendously by becoming more diverse and recognizing that being disabled does not mean being unable. There is a lot of wasted talent in the disabled community that will have a great impact on our communities if we just learn how to work together.
What do I love about Peaces of Me?
I love the inclusiveness and accessibility of POM. Daniel, our founder and president, is always willing to talk with anyone wanting to learn more and you can request a meeting with him directly on our website. We are also very inclusive. We do not focus on one disability and neglect others while rejecting those without disabilities. We are open to all who want to work toward our mission and goals.
Karyn L. Schulz, Ed.D.
Director
Dr. Schulz started her career in higher education in the early 1990s at what was then known as Essex Community College, in the Disability Support Services office.
During her time in higher education, Dr. Schulz has held different positions but returned to supporting students with disabilities in 2008 at The University of Baltimore. She considers what she does as "coming home." She continues to be a leader in her field as the current Past President of the state chapter of her national organization as well as a main point of contact for her peers in regard to the provision of accommodations.
Dr. Schulz fully believes that part of the responsibility of her position and the office's mission, besides the provision of reasonable and appropriate accommodations, is to help students registered with the office transition to the workforce with a focus on how their classroom accommodations also make this transition.
During the course of her tenure in her current position, Dr. Schulz has given numerous presentations about reasonable and appropriate accommodations, assistive technology, and self-advocacy; all relatable to the transition to the workforce. She sponsors a federal program each fall, the Workforce Recruitment Program, that connects students with disabilities with potential federal hiring managers in hopes of finding an internship or part-time and/or full-time employment with the federal government. Recently she was interviewed by the monthly publication, Disability Compliance in Higher Education, about this program.
In her spare time, Dr. Schulz loves spending time with her family and dogs and is an avid reader.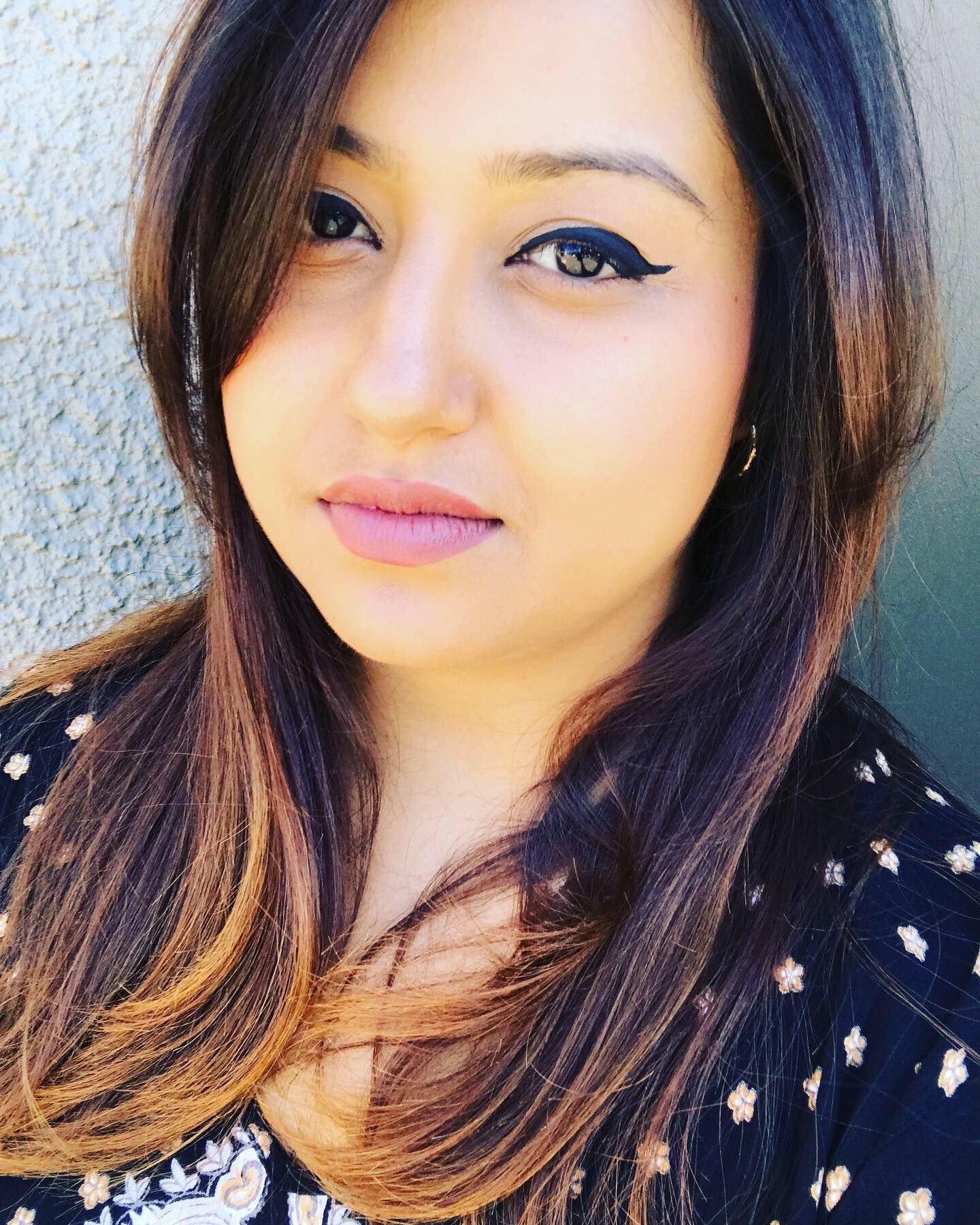 Khushboo Chabria
Director
Deeply passionate about diversity and inclusion, Khushboo is a Neurodiversity Specialist and a Transformational Leader, on a mission to advocate for and help provide access to high quality services for neurodivergent children and adults. Khushboo aims to make a meaningful impact in the world through education, empowerment, authentic engagement and unbridled compassion.
With varied experiences in supporting neurodivergent family members, working as a therapist and clinician, studying Organizational Leadership and discovering her own ADHD, Khushboo brings an interesting mix of skills and experience to this field of work. Khushboo is currently a Program Manager, Job Coach and Facilitator at Neurodiversity Pathways – a social impact program under the Goodwill of Silicon Valley focused on educating and supporting neurodiverse individuals to help launch their career and organizations to integrate them into the workplace. We are on a mission to inspire and improve the intentional inclusion of neurodistinct individuals in the workplace.
Why are you involved in this mission?
I am involved in the mission to help support the neurodiverse population or those affected by neurodiversity to access the resources, services and information they need. My career mission is to create more opportunities and more inclusive workplaces for neurodiverse talent. By partnering with organizational leaders to design, develop, and integrate DEI solutions, I believe neurodiverse talent can truly feel welcomed and be celebrated.
What do you love about Peaces of Me?
I have always appreciated how Peaces of Me is dedicated to diversity and strengthening the fabric of our collective experience. This aligns neatly with my own values and vision. And I am honored to be able to contribute to this community by: helping to increase awareness on disability issues, to create safe spaces where learning from shared experiences is possible and to push for policy and services to support, engage and empower the disability population.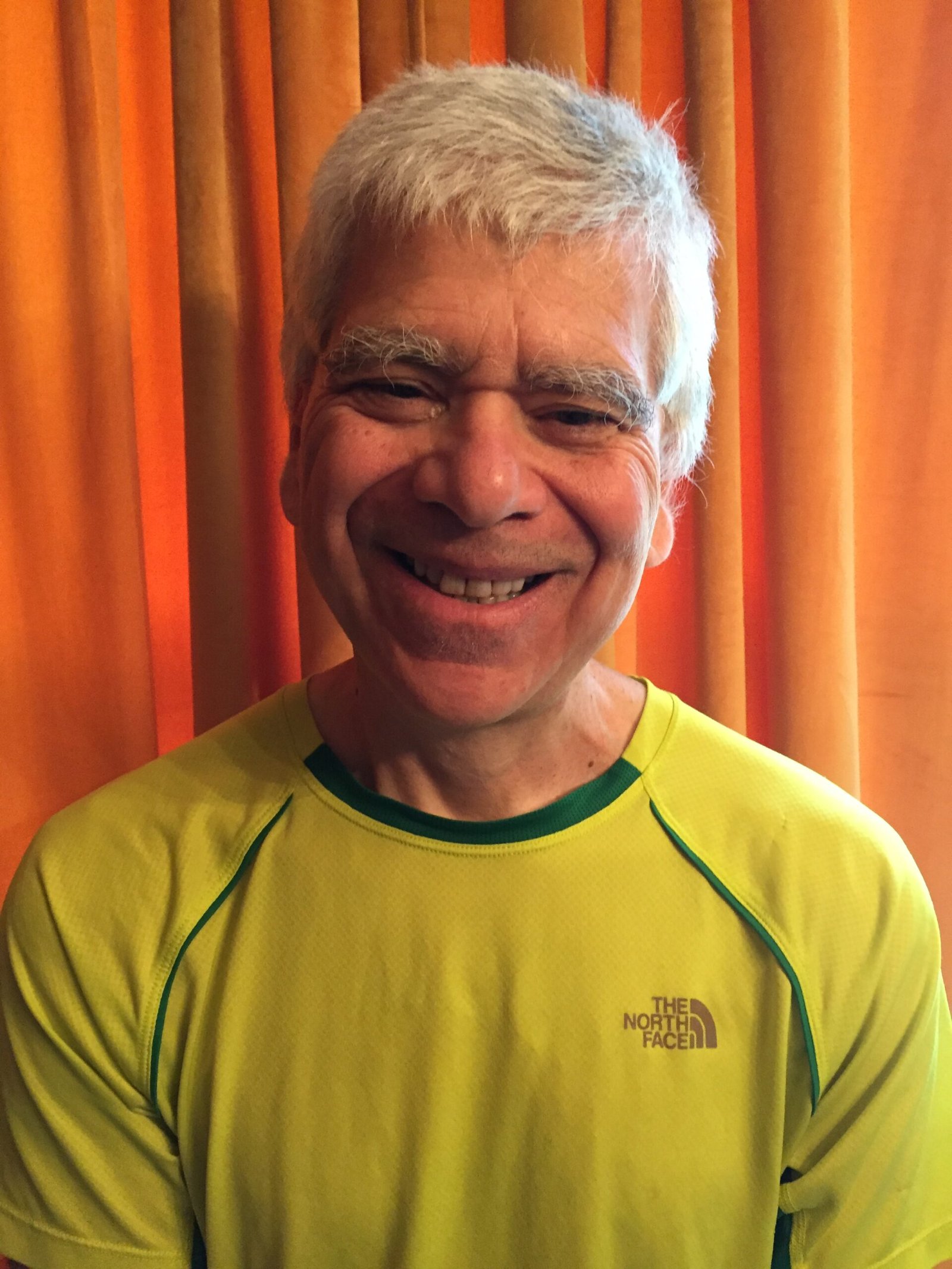 Fred Brown
Director
Fred Brown is a Professor of Law and Director of the Graduate Tax Program at the University of Baltimore School of law.  Fred teaches in the areas of federal income taxation and business associations law, and has published books and articles on matters concerning corporate taxation, international taxation, and fundamental income tax features such as realization and nonrecognition. Before joining the faculty at the University of Baltimore School of Law, Fred practiced tax law with the firm of Shaw, Pittman, Potts and Trowbridge in Washington, D.C. Previously, he was an acting assistant professor at the New York University School of Law's Graduate Tax Program.
Why are you involved in this mission?
Peaces of Me has an incredibly important mission, and given my experiences and skills, I thought that I could help with the organization. Regarding my experiences and skills, I have quite a bit of experience serving on the board of a nonprofit as well as performing administrative duties, and I am knowledgeable about the law pertaining to corporate organizations and the law in general, given that I am a law professor.  So, my work on Peaces of Me allows me to use my administrative and legal skills to promote a vitally important mission that I feel strongly about.
What do you love about Peaces of Me?
In a broad sense, Peaces of Me is about fostering equality and fairness, which all individuals clearly deserve and have a right to, for individuals who have disabilities, physical differences, and/or chronic illness.  I firmly believe that it is the responsibility of all of us, those with and without disabilities, physical differences and chronic illness, to work together to end the stigma often associated with physical characteristics that fall outside of the perceived norm.
Gary Horton
Director
Name: Gary E. Horton
Job title: President, Vanward consulting Services, LLC
Follow Gary on LinkedIn
Gary Horton's career spans over Forty years in the Information Technology space spanning several industry areas more recently Utilities and Oil and Gas.
In 1998, Mr. Horton was recognized by the Detroit business community for his innovative methodology for efficiently guiding companies through the Automotive Manufacturing Quality Improvement Certification process (ISO/QS 9000)
In 2017, Mr. Horton lost his vision. As a consequence of his transition from sighted to Blind, observed an opportunity. Leveraging his previous professional experiences coupled with his status as a Blind person, co-developed Lean In!, an innovative Pre-Employment and Transition (Pre-ETS) Program with the mission to encourage Private Sector companies to provide Blind and Low vision Students an opportunity to earn a paid internship.
Mr. Horton also proudly serves on the Board of the Peaces of Me Foundation, which PURSUES THE mission TO REMOVE the stigma associated WITH ALL disabilities through PUBLIC awareness and open dialogue.
Why Are You Involved In This Mission?
I am a product of great Mentor relationships. It is those personal/professional bonds that enabled me to accomplish much. As a matter of course, I have devoted a fair amount of time mentoring young people. After losing my vision and getting to know many in the Visually Impaired and Blind Community, I noticed so much wasted talent. I have taken on the mission to assist as many Blind and Visually Impaired Individuals as possible to dream big and face their so-called disability head on.
What do you love about Peaces?
I think of Peaces of Me as the disabled Justice League. The organization and its members represent a diversity of affliction and thought. Its mission is to inform, advocate and engage without rancor or confrontation. Each member's journey is unique but their desire to promote positive change in this space is exactly aligned. As with Justice League, each member is a Super Hero.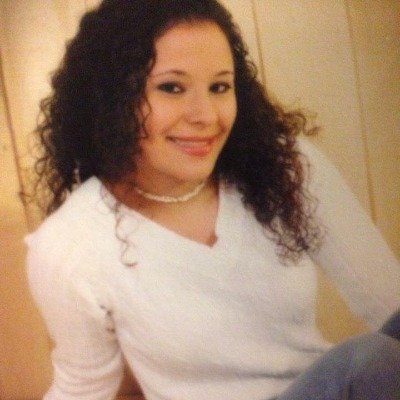 Elizabeth Spingola
Director
Dr. Elizabeth Spingola is a Senior Consultant in IBM's Cognitive and Analytics Practice
She previously was supporting the Department of Commerce as a Cloud Integration
Specialist for a suite of cognitive tools to support Talent Acquisition. Currently, she is working as a project manager and a lead accessibility consultant for the Office of Personal Management's execution of the USA executive order on Diversity, Equity, Inclusion, and Accessibility throughout all government agencies.
Dr. Spingola graduated with a PhD from Virginia Tech focused on Human-Centered
Design in the Department of Engineering Education. Her dissertation focused on
understanding and designing accessible online learning spaces for disabled engineering
students. Throughout her time at Virginia Tech, Dr. Spingola advocated for and actively
lead assessments and organizational change research focusing on Diversity, Equity,
Inclusion, and Accessibility through her 4 year stint at the President of the Disability
Alliance and Caucus. These efforts were able to meld qualitative research with statistics
and data analytics to inform organizational change and make meaningful change.

Deborah Vick
Board Member
Mrs. Vick is an international speaker, author, mindset and leadership facilitator, patient advocate & disABILITY. She is empowering people within the disABILITY communities while developing inclusive spaces in our communities and businesses. Believing as we embrace the true meaning of Community and Collaboration will set the foundation to build BRIDGES for a BETTER TOMORROW.
From an early age, Deborah Vick knew it was her desire to be an advocate and spokesperson for people facing injustices. It is this desire that has inspired her to become the Servant Leader she is today! Her journey may be much "bumpier" than expected but her true passion to help create more "equitable" and empowered communities has never wavered.
She is a collaborative author in the book Absolute Will and a contributing author on The Mighty platform, guest blog writer, and contributing author/moderator with Health Union, Inc.'s Myasthenia Gravis's site. Mrs. Vick is the founder of a non-profit foundation with a mission to create empowering communities for people with disabilities and their caregivers while creating the bridge between the business and disability communities. Recently, she was invited to serve on the board of the Peaces of Me Foundation, helping to give voice to the experiences people with disabilities face in the workforce, academia, and entrepreneurship.
Mrs. Vick serves as an active community volunteer with activities ranging from Scouting BSA to volunteer advocacy with the Christopher & Dana Reeves Foundation, AllStripes, the Myasthenia Gravis Foundation, and as Ms. Wheelchair CA USA, 2022. Alongside serving as an advisory member of the Magical Bridge Foundation, an organization creating inclusive playgrounds for people of ALL abilities.
Deborah Vick is dedicated to serving her family, community and those battling chronic illnesses. Mrs Vick is married to her college sweetheart and is a mother to two loving boys, a service dog and a newly adopted cat. She has earned her BA in Political Science, M.Ed. in Higher Education with a focus on Diversity Inclusion and continues to pursue the completion of her law degree. She has completed various continuing education programs including Mindfulness and Meditation facilitator programs and STEAM programs for elementary schools.
She believes that together we can build BRIDGES for a BETTER TOMORROW through embracing and embodying the true meaning of the terms "connection, collaboration, and community".